Consider Waterford Party Bus Rental for Your Bachelorette Party
Only the Best for Your Bachelorette Party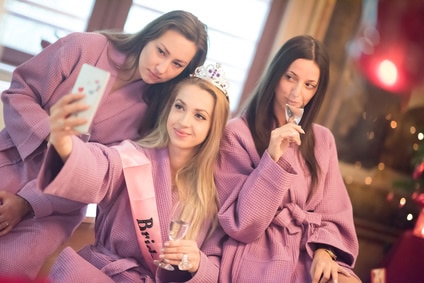 Whether you're planning your own bachelorette party or the bachelorette party of your best friend, wanting to make everything as wonderful as possible is the top priority. All of us want to have a great time and enjoy ourselves during this special event.
That's why reserving a Waterford party bus limo  is one of the best things you can do for you or your friends to ensure that the evening is a success. With someone else driving you and all your friends together on the evening of your big party, you know everyone is safe. Here's a bit more about the different types of party buses that can be hired for your big night out!
The BIG Party Bus
If you have a large bachelorette party planned or there is a significant amount of travel time between destinations, renting a 32-person party bus will go a long way toward making your evening a success. The large party buses offer a true party atmosphere with their designer lighting, and interiors that have been carefully crafted for luxury.
A great sound system and a bar stocked with your personal favorites or those of your guests are just a couple of the amenities available in a large party bus. If you'll be spending more than an hour travelling between locations during your bachelorette party, the party bus becomes the party itself. In addition to being very spacious, it offers almost everything you can find in a club, except the live band!
A Party Bus for a Dozen of Your Best Friends
Perhaps you are planning for a smaller group for your bachelorette party or perhaps you'd like to divide your large party into a couple of smaller groups. A great mid-size vehicle that allows your guests to travel in a large group, the Tiffany 16-18 Passenger Coach Bus may be the vehicle for you.
It offers seating for as many as 18 people while still providing all the amenities of the larger party buses. The roomyvehicles include outstanding sound systems, amazing lighting, two flat-screen TVs, and two bars.
An Intimate Setting for a Small Group
For parties of a dozen or fewer, a Mercedes Sprinter Passenger party bus is perfect. If you're picking up some of your bachelorette party members at the airport, this party bus comes with luggage racks. This little party bus offers a lot of nice features including wood flooring, a couple of TVs, and a full bar that are all encompassed by the best in surround sound. Even in this smaller size, the features of the party bus make the vehicle the home of the party itself.
Book your Waterford Party Bus Today!
Are you looking for a Waterford party bus to transport you and your friends during your bachelorette party?
No matter what size party bus you prefer, choosing a Rochester Limousine party bus with plenty of great features is important. Depending on how you plan on using it, your party bus provides the atmosphere for the entire evening of your bachelorette party, or it acts as a care-free party vehicle that takes you from one fun event to another.
Call Rochester Limousine: 248.289.6665
Categories:
Party Bus Rental