How to Pick the Best Party Bus Service in Metro Detroit
How to Pick the Best Party Bus Service in Metro Detroit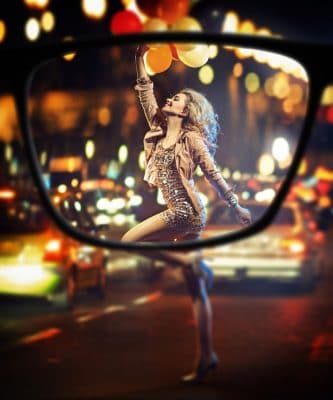 When it comes to figuring out how you will get around for an upcoming wedding, bachelor or bachelorette party, sporting event, or just a night out on the town with a big group of friends, party buses are the clear winners. With plenty of room for everyone on board, the ability to keep the party going as you move from place to place, and the peace of mind of having a professional chauffeur behind the wheel, it's no wonder party buses are such a great way to get around! Even if you have decided that a party bus is the right option for you, how do you know which Metro Detroit party bus rental company to choose? To help you make your decision, consider the following!
Plenty of Bus Options
This one may seem like a no brainer, but it's best to pick a party bus rental company that has several party bus options to choose from. Depending on the size of your group, you will want to pick just the right bus for you and your crew. By choosing a party bus rental company with plenty of size options, you can rest assuring knowing you have other options available if your original guest list changes in size.
Personalized Service
Choosing the best party bus rental service that offers the ability to customize your party bus experience will allow you to create a party bus experience that you can't find anywhere else. Want to have a red carpet rolled out at your destination? Looking to have your driver make some stops along the way that are a bit off the beaten path? By choosing a party bus rental company that offers custom experiences, nothing is off limits!
Professional Drivers
When you and your friends are out partying for a night or on your way to a special event, you probably don't want to worry about who is behind the wheel. Choosing a reputable party bus rental company with professional drivers means you won't have to think twice about who is behind the wheel getting you and your group around safely. Without having to worry about that, you can focus more on enjoying yourself and the night or day ahead!
A Track Record in the Area
If you want the best limo service possible, it's best to go with a party bus company who has been around and knows the area. By choosing an experienced party bus rental company, you can be sure your driver will know their way around town. You will be able to count on getting to your destinations as quickly as possible with your experienced chauffeur who knows their way around Detroit.
I Am Looking For The Best Party Bus Rental Service in Metro Detroit!
These are just a few things to think about when choosing a party bus rental company for an upcoming event. With so many options out there, it can be difficult to sift through the noise, but we hope this helps! To get in touch with the best party bus company in Metro Detroit, contact Rochester Limos to  today!  Metro Detroit's Best Party Bus Rental Service!!
Categories:
Party Bus Rental