5 Reasons to Get a Bachelor Party Bus
5 Reasons to Get a Bachelor Party Bus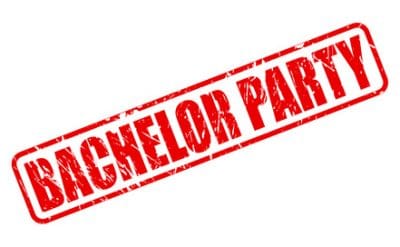 There are plenty of choices when it comes to bachelor party options. From subtler trips to more extravagant ones, you really can't go wrong as long as you have a great group of people to celebrate with you! For the perfect option, right in between a camping trip in Northern Michigan and long weekend in Las Vegas, get your own party bus to bring you around Detroit for the night! By combining some flash with a logical transportation option, you can spend the night in style while enjoying complete convenience and ease. If you haven't thought about getting a party bus for your upcoming Metro Detroit bachelor party, here are a few reasons why you should!
Reliable Transportation
Having your own party bus for the night guarantees you won't be searching for a ride when you want to head to the next spot! With a party bus, you will have your private driver waiting in your luxurious bus right outside wherever you happen to be! No more waiting for an Uber, Lyft, or a cab. Just hop right inside and skip the traffic, the parking, and re-parking over and over again.
A Great Way to Experience Detroit
If you have decided to celebrate the bachelor party in Detroit, you know how hard it can be to settle on a spot to host the event. With so many great choices in town, how do you pick just one? With your own party bus, you don't have to! If there are several places you know you want to go, just make sure you put it on your list of stops for the night and take the rest as it comes!
The Safe Option
With no one having to worry about getting around for the night, no one will have to get behind the wheel (except the driver, of course)! Keeping that in mind, everyone who's in the group can just relax and enjoy the night, with adult beverages included!
Door to Door Service
 Your plans throughout the night could involve stopping at quite a few places. With so many great options, who wouldn't want to keep it moving? Having your own party bus will allow you to enjoy door to door drop off and pick up at all of Detroit's best bars, restaurants, and clubs!
Plenty of Space for the Group
No matter how large your group is, there is sure to be an option available for you when it comes to getting your own Detroit party bus. Once you settle on size, you will also be excited to see all the different packages available to get just the right bus for you and your group.
I Need A Detroit Party Bus for My Bachelor Party!
As you can see, getting your own professional chauffeured party bus for your upcoming Detroit bachelor party makes a great option! Not only will you get to see Detroit like you've never seen it before, but you can make sure everyone is safe and comfortable along the way. To learn more and make your Detroit Party Bus reservation today, get in touch with us now!
Categories:
Detroit Party Bus Rental