Make 2017 Count with Warren Limo Service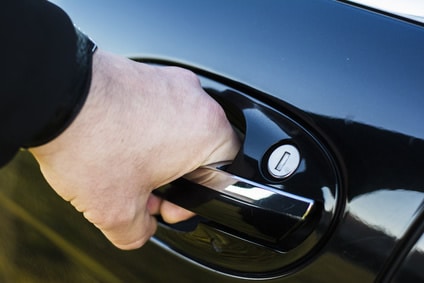 Welcome 2017! Yes, it seems another year has come and gone and the new year is here and we're ready to get started. If you are like many people, you have a long list of things you want to work on this year. This may include things like getting into better shape, learning a new skill, or working on your retirement account. While these are all worthwhile goals, it's important not to lose sight of what's right in front of you. For us here in Metro Detroit, we all have a tremendous opportunity to make a resolution to get to know our blossoming city better.
With all the progress made these past few years in Downtown Detroit, 2017 is a great time to make the decision to reconnect with our great city. While you may have had good intentions in the past to get to know the city better, sometimes it is easier said than done. To make your city explorations as convenient as possible, consider letting a professional chauffeur in a party bus or limo take care of the transportation for you. If you haven't thought about how booking Warren limo service can help you with your New Year's resolutions, consider the following.
1. A Party Bus Makes Large Groups No Hassle
Many times when you are thinking of heading downtown for the night to see a performance, concert, or just to dinner, you will have a big group of people who want to join in on the fun. With no transportation plans ahead of time, this usually means you'll all be driving separate or piling into someone's van or SUV. With your own party bus for the night, big groups are no problem and even encouraged. Unlike a cramped van or SUV where no one can agree on the music setting, a Warren party bus provides you with an opportunity to get the evening started right when you leave the house.
2. Limos Ensure a Safe Ride Home
If when you head downtown for the evening you plan to enjoy a few craft beers brewed at one of Michigan's breweries, or a specialty cocktail at one of the many new bars downtown, you may be worried about driving home at the end of the night. When you have Warren limo service waiting for you outside to take you to your destination, this worry will be a thing of the past.
3. A Custom Limo or Party Bus Experience Makes Your Night Unforgettable
If you have any special requests or would like to customize your limousine or party bus experience while out on the town in Downtown Detroit, all it takes is some planning. If you really want to have an unforgettable evening downtown, consider bringing some champagne and appetizers with you for the ride or stopping for some skyline pictures.
Ready to Book Your Warren Limo Service?
As you can see, Warren limo service can help you to create the night of your dreams in Downtown Detroit. To learn more, contact Rochester Limousine.
Call Rochester Limousine: 248.289.6665
Categories:
Limo Rental