Rent a Party Bus in Detroit to Celebrate The Holidays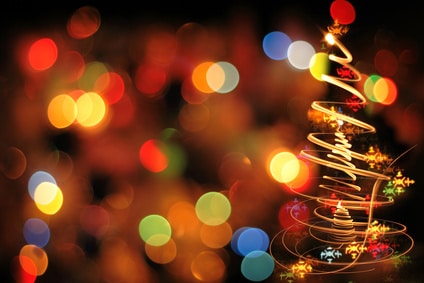 The most important part about the holiday season is spending time with family and friends. We try every year to make it special and give our loved ones something exciting, but why not switch things up and surprise everyone on your list this year? You can combine your friend's gifts into a single, incredibly fun night out with a party bus rental. If a party bus is too costly to rent on your own, you and your friends can all go in on hiring a party bus for some unbeatable fun everyone will enjoy.
Here are more reasons to rent a Detroit party bus this holiday season:
1. A Party Bus Rental is a Perfect Way to Get Together With Out-of-Town Friends
Quite often, those who live away from where they grew up travel back home for the holidays. Renting a party bus in Detroit is a fun way to get friends together that you don't get to spend time with very often. Party buses are meant to hold a large group of people, but they can provide loads of fun for a small group of friends as well. If you are renting the party bus to take you and some friends for an evening of catch-up, chances are, others will be having the same thought. Bars and restaurants seem to fill up around the holidays, as people make time to meet up with friends and family. You can skip waiting in line to get into a bar or restaurant and can get the night started the moment you step inside the party bus.
2. A Detroit Party Bus is Traveling Entertainment
On second thought, why go into a crowded bar at all? With a Detroit party bus, you can take the bar with you where ever you go, and you and your friends can enjoy private entertainment all night long. You won't have to shout over the loud noise in a bar because many party buses come with a bar (or two!) inside. This way, you can relax in luxury and warmth all night while celebrating. You will have access to a stereo system, music plug-in for your own curated playlist, and you can have fun dancing to your favorite songs while enjoying the night club feel with fiber optics lights.
3. Party Buses Can Hold a Small or Large Group
No matter if you have a group of five, or a group of twenty, everyone can have the chance to enjoy the party bus this year. The advantage to having a larger group of friends is that you can split the rental cost among everyone, making the night of celebrations more affordable. You can skip the headache of trying to figure out a holiday gift for all of your friends, making a dozen trips to different stores, and your friends will most likely appreciate the break this year as well.
Reserve Your Detroit Party Bus with Rochester Limousine
Treat yourself and your friends this year with an evening of private entertainment and luxury. Reserve a Detroit party bus with Rochester Limousine to ensure you have your ideal party bus for your holiday get together!
Categories:
Party Bus Rental