4 Ways Metro Detroit Limo Service Can Make Your Night Out in Downtown Unforgettable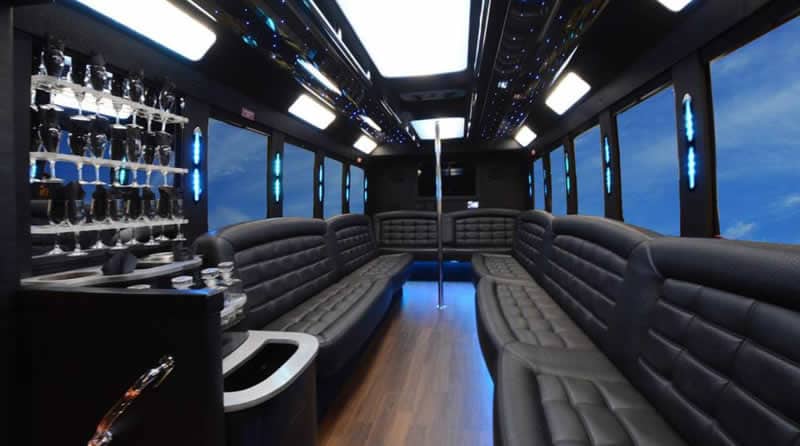 During the wintertime in Metro Detroit, it can be easy to stay in and just catch up on all your favorite Netflix shows. While sometimes this truly is the best option, other times you may be missing out on tons of fun. Downtown Detroit has had quite the makeover in the past few years and the improvements haven't ceased. If you haven't had a chance to head downtown to see what all the fuss is about, this winter could be a great time to do so. Not only are there a ton of events to choose from but there are also new restaurants and bars popping up every month.
When you have decided you want to head downtown for the night, what's next? Well figuring out your plans for the night and transportation details are a good place to start. After you have a rough idea of what you want to do, it's time to figure out how you'll get there. When you have a Metro Detroit limo service pick you up and bring you downtown, you are sure to enjoy many benefits. To get an idea of some of these amazing benefits, take a look below.
1. Reliability
Having a professionally chauffeured party bus bring you downtown and back home when the night is over is a surefire way to make sure you aren't worried about how you will get around for the night. When you have reliable transportation plans figured out, you are free to enjoy the city worry-free. Sometimes, a lack of good transportation options and parking are reasons enough to avoid going downtown or to a particular area or event. With a party bus, you can go to that trendy part of town you've been dying to go to, without any stress at all.
2. Safety
Another big topic when it comes to downtown Detroit is safety. While the city has made tremendous improvements in safety in the last few years, it is always smart to be careful. When you have Metro Detroit limo service bringing you into the city, you can rest assured knowing they are fully aware of the parts of the city that should be avoided. Furthermore, you will only be dropped off and picked up in populated areas where you will feel safe.
3. No Time Wasted
If you are heading into downtown from the suburbs, your ride will be more than just a quick trip around the corner. When you drive yourself or are in the back of a cab, you aren't really able to truly enjoy the time you spend on the road. With a party bus, this is far from the truth. On your way downtown, you'll be able to enjoy your favorite drinks, snacks, and music and celebrate with your friends and family!
4. A Change of Pace
If heading downtown is one of the few nights you're able to get away from the grind of everyday life, make the most of it! Your party bus experience will be nothing short of spectacular. It may even be more fun than what you actually do in the city!
Looking for Metro Detroit Limo Service?
To find out how to book your Metro Detroit limo service this winter, contact Rochester Limousine at:248.289.6665.
Categories:
Limo Rental