Metro Detroit Limo Bus Company Gives Bachelorette Party Ideas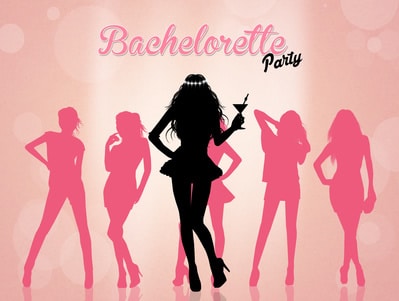 There's a very special day for your friend coming up that involves a white dress and a lot of happy tears. Weddings are always a lot of fun, but to properly send the bride off there has to be a great and over-the-top bachelorette party! Parties like this are rarely subtle, so you'll want to be sure to take things to the next level for this party.
While funny getups, masks, costumes and other fun items are common at bachelorette parties, there is really only one way to take the party to the next level. For the upcoming bachelorette party, you should really invest in a party bus to take the whole group around Metro Detroit! With a party bus, you're able to have lots of room to move around, enjoy some drinks, and really kick back with the bride and the rest of the party.
If you haven't planned a bachelorette party before, then you may be in need of some ideas. Here is a small list of things that you could do while out on the town in your Metro Detroit limo bus:
Drinking Games
Most of the evening will be enjoyed with a beverage in hand, so why not play a few fun games while enjoying those beverages? Whether it's with cards, or "Truth or Dare" or something completely made up on the spot, having a few drinks with the help of fun games will loosen everyone up for a night of adventure with the bride to be.
Scavenger Hunt
An idea that is always amazing is a small scavenger hunt and using the party bus to get to various locations. Once a list has been created, each person is put onto a team. The bus drives you all to a busy part of downtown Metro Detroit where you and your teams try to find as many things on your list as possible. The more difficult the task, the more points that can be won!
"Pop-A-Balloon"
This game is very fun. Each person on the party bus gets a balloon and a task. These tasks could be similar to the scavenger hunt tasks. Each person must complete their task in order for their balloon to be popped. Whoever doesn't have a popped balloon at the end of the night has to pay some kind of penalty at the wedding reception.
The possibilities are endless for good fun on a party bus, and the bus itself provides plenty of entertainment on its own! With lights that change color, a big sound system, and up to bars on board, the bachelorette party is sure to be a big hit with the whole bridal party!
Looking for a Metro Detroit Limo Bus Company?
If you need to reserve a Metro Detroit limo bus for your bachelorette party, wedding or just a night out, call Rochester Limousine at: 248.289.6665.
Categories:
party bus limos