Madison Heights Party Bus Company Gives Reservation Tips for Bachelors and Bachelorettes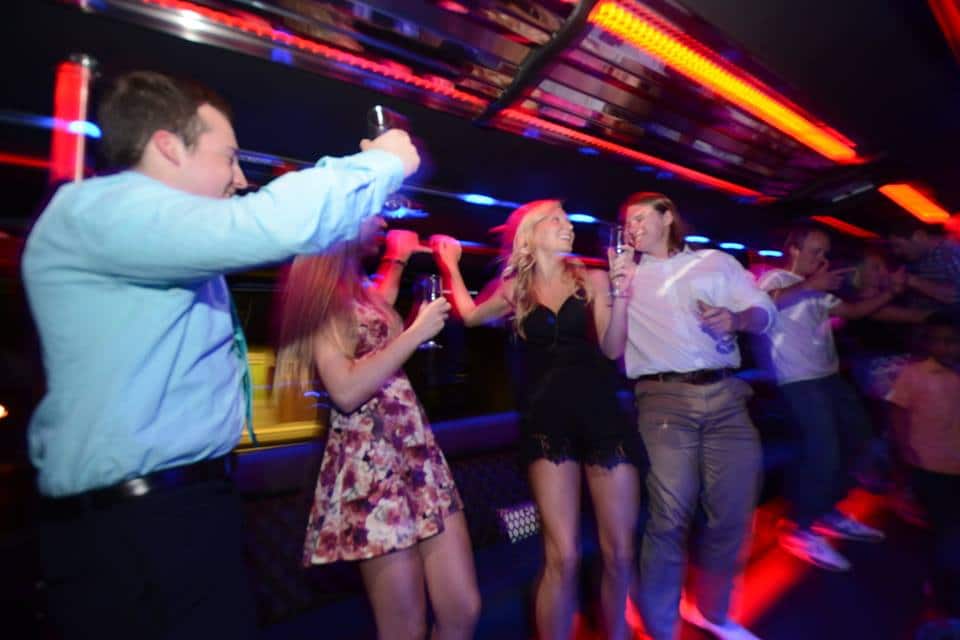 Do's and Don'ts of Renting a Party Bus for a Bachelor or Bachelorette Party
If you have a stag or stagette party to plan, you are probably getting very excited. Excited, and nervous at the same time. Planning the bachelor and bachelorette parties is a big commitment. You get to control the fun that is had but also have to wrangle people to attend the party. If you have a bachelor or bachelorette party in Madison Heights or the surrounding area, then you should consider renting a party bus for the occasion. Our limo buses are big, spacious, comfortable and are the best way to get the party started on the right foot.
Although, if this is your first time, there may be some things that you aren't aware of when it comes to booking party buses for bachelor and bachelorette parties. That's why we've compiled some do's and don'ts to remember as you make your booking.
DO: Know the Number of Passengers
Booking a bachelor and bachelorette party is a big deal, especially when it comes to the amount of people going. A rough guess of numbers is great, but having a clear idea of how many people will actually be going will help make the booking phase go smoother. We have different sizes of party buses available, and we want you to have the right size for your crew.
DON'T: Be Inconsiderate
Bachelor and bachelorette parties can sometimes get out of control. This is to be expected, and usually everyone is fairly well behaved. However, all we ask is that you treat the party bus and the driver as if it were you driving your own vehicle. Try not to make a mess, and keep the garbage to a minimum. That way everyone can have a good time and we will be happier when we get the bus back.
DO: Book Your Party Bus Early
This is the number one rule when booking any limo or party bus. If you know who is coming and you have a date in mind for the bachelor and bachelorette party, you should book as early as possible. By booking your limo bus early, you can ensure that you get the party bus that you want instead of settling for less.
DO: Explain the Rules to your Guests
When you make your booking and a down payment, we'll give you a run down of the rules. Please be sure to relay the ground rules to your friends so they know the deal. This basically goes hand in hand with being considerate of the vehicle and the driver. If you think you may have a passenger coming that could cause some trouble, then make sure they understand the ground rules clearly.
Looking for a Madison Heights Party Bus Company?
We want you and your bachelor or bachelorette party to have an amazing time, so if you have any questions about the party buses, the routing, or anything at all, don't hesitate to ask. Call Rochester Limousine today to book your Madison Heights party bus.
Call: 248.289.6665
Categories:
Party Bus Rental