Reserve Limo Service to Take You Downtown Detroit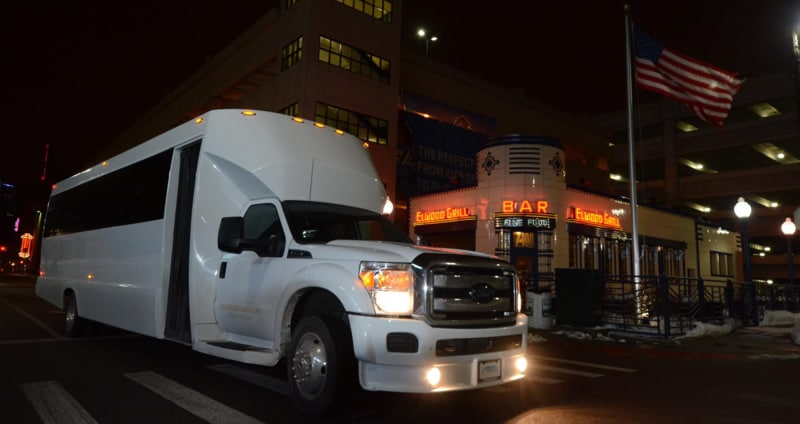 Make Your Night Out Unique with a Detroit Limousine or Party Bus
With the holidays right around the corner it can be easy to become reactive to all the things you need to do. It seems like every year the to-do list gets longer and longer while the time you have to get it all done becomes shorter and shorter. This holiday season, it's important to take some time to reflect on what the holidays are really all about – spending time with those you care about and creating memories to last a lifetime. Before the holidays get any closer, now is the best time to make some plans to make the time you spend with your loved ones as special as possible. Being in the Metro Detroit area, there are a ton of options available in terms of activities to do Downtown and shows to see. No matter if you are looking for a world-class concert, a unique play, a sporting event, or just a nice dinner out of the house, the options are endless. To make your night even more memorable, consider getting limo service to take you Downtown Detroit. To see how awesome your night can be with a limousine or party bus, just think about the following points.
1. No Driving – No Hassle
When you don't have to worry about getting you and the crew downtown safely, you are free to take in the sights or enjoy your favorite drinks and snacks. If you plan ahead of time, you can even bring some premade cocktails to enjoy on your way into the city! With someone else taking care of the hard work, you're free to use the time in any way you want. With service like that you won't have a hard time remembering to sit back and relax!
2. Limo Service Can Help You Stay Safe
While Downtown Detroit has made huge strides towards progress in the last several years, it is still wise to think of your safety when heading downtown for the night. With an experienced Metro Detroit party bus or limousine driver, you can rest assured knowing they will help you to stay safe by only dropping you off and picking you up in parts of the city you feel safe.
3. Door to Door Service
No matter where are you heading for the night, you can count on your driver to bring you right to where you need to be. Whether that is the front steps of the Joe Louis arena to see one of the Red Wings' last games there, or to the entrance of the Fox Theatre to see a play is up to you!
4. A Unique Experience
If you have been in the Metro Detroit area for any amount of time, you have probably been to Downtown Detroit at least a few times. With your own limousine or party bus for the night, you'll be able to experience the city like never before and make memories that will last a lifetime.
Reserve Limo Service to Take You Downtown Detroit
To learn more about booking limo service to take you Downtown Detroit, call Rochester Limousine today!
Contact Rochester Limousine: 248.289.6665
Categories:
Limo Rental