Key Questions to Ask Prom Limousine Companies in Farmington, MI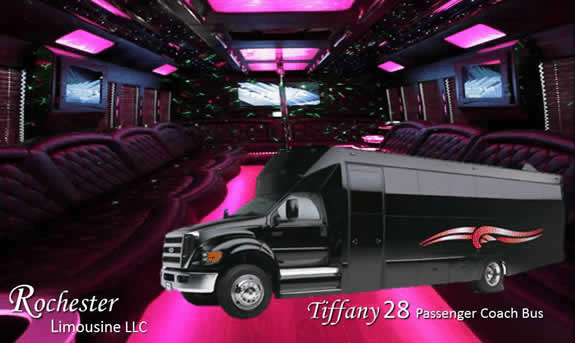 Key Questions to Ask Prom Limousine Companies in Farmington, MI
Prom Season is approaching in Southeastern Michigan and it is essential that parents and teenagers select a respectable and suitable limo and party bus company. At Rochester Limousine, LLC we pride ourselves on offering safe and dependable limousine and partybus service for prom formals in Farmington as well as throughout Oakland and Macomb Counties.
The following guide is a set of questions that are essential to examine prior to making a decision in hiring a limousine or partybus service. Using this list as a guide will help make certain that your prom night will be a unforgettable occasion.
1) Is the low cost limousine service a better choice?
Remember, that lower cost is not always the better option. The classic saying "You get what you pay for" stands true in the limo rental industry. This brings us to the next important question to ask.
2) Can I visit the limousine company to view the limousines?
If a Farmington prom limo company is established and respectable they will ask you to stop by their showroom and view their selection of limousines. Some companies could be misleading so remember to call them and schedule an appointment to see their fleet of limousines. If they show hesitance more than once, then assume that they are not what they allege to be on their website.
3) For how long has the limo company been in business?
This is crucial to ask because a limousine company established for a number of years is most likely reliable and will deliver a better service than a company that has only existed a few short years or even a couple months.
4) Is the limousine service fully insured, certified and licensed?
Some Farmington limo companies are out there that are not fully insured, nor do they possess a license to operate. Strong insurance coverage is very important for clients in case that there is an accident. A  respected limousine operator can provide this specifics to you if asked. Often, these certificates are put up on their office walls.
5) Are their chauffeurs fully qualified?
All respectable limo companies will require every driver to be fully licensed in order to operate their vehicles. Companies that follow the Michigan Department of Transportation regulations will frequently screen and drug test all employed chauffeurs. Knowing this important information will allow you to truly feel safe and secure.
6) Do they sub-rent limousines and partybuses from other limo companies?
This is also a crucial question to ask! Many Farmington limousine companies will broker limos and partybuses with other companies without the knowledge of the client. Which means that the company you reserved with will actually drive another company's limo to your doorstep! The prom limo that you reserved is not what stands before you! It is a limo from a completely different organization and you have no idea of this place, their vehicle's reliability or their chauffeurs' qualifications.
7) Do I need a contract for my prom limo rental?
Yes, you do! The limo company should provide you a contract that will cover the following important information:
A. Names of all passengers.
B. Day and time of service.
C. Pick up and drop off locations.
D. Cost of limousine rental and gratuity amount.
E. Type of limousine rental(color, model, size)
F. Number of hours included in the price.
G. Cancellation policies
H. Any extra rates that may incur.
Key Questions to Ask Prom Limousine Companies in Farmington, MI
Using this checklist will enable you to get familiar with the prom limousine provider that you decide to contract with. By asking these questions, your prom will be an extraordinarily memorable event.  To reserve a safe and reliable limousine for prom in Farmington, MI, call Rochester Limousine at: 248-289-6665.
Reserve a Limousine for Prom Night in Farmington, MI – 248-289-6665