Hiring an Auburn Hills Party Bus Service for Your Wedding Party is a Great Idea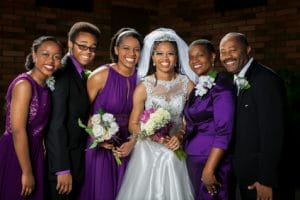 The wedding bells will be ringing all summer long, and many happy couples will be tying the knot. Summer is the perfect time for weddings, and having all of your arrangements made before hand is a great way to relieve stress. There will be plenty of stresses to be had on the actual day of the wedding, so having a solid plan is always a good idea. One such thing that should be planned is your transportation for the wedding party. If you are in need of a way to keep the entire wedding party together, you should invest in a party bus. Here are some reasons to book a Auburn Hills party bus service for your wedding party transportation needs.
Affordable
As you already know, weddings can be very expensive. Having a set budget in place for each part of your wedding will help keep spending under control and is just generally a smart idea. This includes having a budget for any transportation that may happen during the wedding or for the wedding party. With a party bus, the cost can be very reasonable since you'll be driving the entire wedding party at once instead of having separate vehicles in charge of getting them from place to place. The earlier you book, the less expensive it will be, and if you ask your bridal party to chip in, the more affordable it will be.
Room to Stretch Out
Every wedding involves an incredible amount of stress. Everyone is in suits and dresses and will be spending a lot of time on their feet. For the wedding party, once the ceremony is complete, there's no doubt that they'll want to take a load off and relax. The best way to unwind after a long and stressful day is to take a luxurious ride in a party bus. With a party bus, everyone will be able to stretch their legs out and kick back in the beautiful interior of a party bus. Perhaps even a glass of champagne will be had!
Convenience
There's nothing better than a grand entrance at a wedding reception. Having everyone come in at the same time after stepping off of a party bus will surely make for an impressive entrance. A huge bus that is featuring the wedding party as a whole is an incredible sight. Not only that, you are ensuring that no one is late to the reception from the wedding party.
Looking for an Auburn Hills party bus service to chauffer your wedding party on your wedding day? Call Rochester Limousine!
If you are in the market for an Auburn Hills party bus service that is able to accommodate your whole wedding party, then give Rochester Limousine a call today. We'd be happy to help set up your party bus experience for you and your wedding party.
Categories:
Party Bus Rental