Choosing the Best Party Bus Limo In Oakland County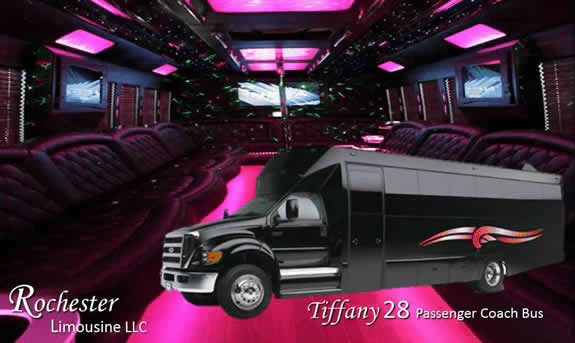 Choosing the Best Party Bus Limo In Oakland County
Picking the perfect party bus limo company in Oakland County isn't really easy to do. There are quite a lot of party bus limousine services in Metro Detroit alone. How do you make the best choice? We understand that it can be stressful, but by doing a little homework and finding the right answers to some questions, you are confident to pick the best party bus limo service.
Are they Licensed?
Each car company is required required by law to have a license number issued by the state of Michigan. That license is what makes it possible for a limo company to conduct business. It also doesn't hurt to check with the Better Business Bureau for any existing issues or complaints.
What Length Of Time has the Limo Service Been in Business?
In terms of a party bus limousine company, experience is crucial. Limo companies that have been running a business for a long time are generally more reliable than brand new companies. If you find a new party bus limo service, find out about the owner's experience. Certain companies may be brand new however they are managed by individuals that have years of party bus limo experience.
Look at the Limousine Prior to Making a Reservation
If you haven't already, look at the party bus limo in person. If your vehicle of choice is not readily available, be sure you ask that photos are e-mailed to you. It's very important to check the vehicle and examine the make, model, and features inside.
Hours of Operation
A dispatcher from the party bus limousine company really should be readily available to answer your phone call twenty four hours a day. This is especially true for party bus limousine companies that do airport pick-ups. If they only accommodate things like weddings, proms, and other events, then an after-hours emergency phone number is appropriate. Regardless, your limo company needs to be easy to get a hold of.
Fleet Size
The amount of party bus limos a business holds doesn't automatically establish quality, yet it says something about the organization. Small sized limousine companies can offer more personal treatment but may only offer a single area of service such as transportation to and from the airport. Mid-sized services probably have more cars and present a variety of services from corporate pickups to bachelorette parties. Larger limo companies often handle corporate accounts and their fleet may include Town Cars and stretch limousines.
Looking for a Party Bus Limo Service in Macomb County? Call us today! 248-289-6665
Choosing the Best Party Bus Limo In Oakland County
Rochester Limousine, LLC is your place for party bus limo rental in Oakland County for more than 20 years. Our experience with Detroit venues helps us avoid any events that could slow down or disrupt your transportation. We have a good selection of party bus limousines for your event and can service large groups of up to 30 people. For more information or to make a reservation, call 248-289-6665.
Choosing the Best Party Bus Limo In Oakland County
Categories:
party bus limos