Book a Macomb Twp Limo Bus for Your Bachelorette Party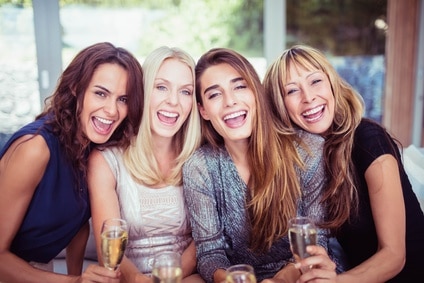 Whether it's the first friend of the group, the last, or somewhere in between – whenever one of your close friends gets engaged, the excitement is usually hard to keep in. With all the planning that goes into the big day, there are usually ways you can help out if you want to. While many brides want to be very involved in the wedding planning, the bachelorette party can be a great opportunity to help out while still letting the bride-to-be stay focused on the wedding. If you're thinking about planning an upcoming bachelorette party, the options can seem pretty endless. While it is true there are countless ways to make sure everyone has a great time to celebrate the big day coming up, it can be hard to please everyone. If you're facing this dilemma, a party bus rental can be a great option for a bachelorette party of any size. When you hire a Macomb Twp limo bus service to provide a chauffeur for the girls' night out, you'll get the following benefits.
1. Ease of Planning
The process of renting out your own bachelorette party bus is pretty straightforward. When making the initial plans, you will just need to know what size group you have and what date you would like to designate for the big night. Once the day gets closer, it will be helpful to have an itinerary so the driver has some idea of what to expect. However, this doesn't mean the party bus experience isn't flexible as that is one of the best parts of renting a bachelorette party bus – flexibility.
2. Flexibility
One of the most difficult parts of planning a bachelorette party ahead of time can be picking the clubs and spots to hit up that night. With your own bachelorette party bus, you have the advantage of being able to go wherever the night may lead you. If your favorite club turns out to be having an off night, just hop on the bus and head to the other side of town. After all, it's your bride-to-be's last, single night out!
3. Flash Factor
When you rent a Macomb Twp limo bus for your bachelorette party, you won't go unnoticed. An experienced party bus company may even have relationships with some of your favorite clubs to allow you to skip the lines. Add a red carpet roll out service and you are sure to be the stars of the night. While you and your friends may typically choose to be a little bit more low key on your group nights out, here is a perfect opportunity to go out with some flash! If a bachelorette party isn't an excuse to draw some attention, then what is?
Ready to Reserve Your Macomb Twp Limo Bus?
These are just a few of the pros to getting your own Macomb Twp limo bus for your upcoming bachelorette party. However, keep in mind, all party bus companies aren't created equal! The professionals at Rochester Limousine know what it takes to make sure your night is a safe and successful one!
Call Rochester Limousine – 248.289.6665
Categories:
party bus limos