Book a Shelby Twp Party Bus for Girls Night Out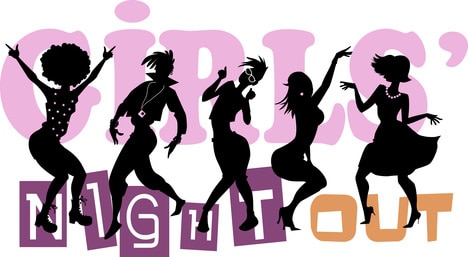 When it's time to let loose after a long week, you need to spend some quality time with your best girl friends. You have to let your hair down once and awhile! So why not pick a weekend when you're all available and truly live it up: dinner, dancing, and generally kicking back with your closest pals? As you are planning your big night out, you should really think about how you'll get around. The perfect solution for such an occasion is a deluxe party bus of course!
Here are some great reasons for choosing a party bus for your girl's night out.
Live Glamorously
Spending the week slaving away at your job can make anyone feel tired of the day-to-day existence. The best way to shake off the week is to live it up out on the town. You work hard for your money; time to show off a bit. On girl's night, you and your friends will probably get a little fancy and maybe wear your favorite heels. Your crew will turn heads all over town if you travel as a team in a party bus. Traveling from location to location in a party bus will surely add to the glamour that you'll be exuding all night with your friends.
Travel with Ease in a Shelby Twp Party Bus
The number one issue with going out on the town is finding a proper parking spot that isn't too far from the door. While summer is nearly here, there is still a chill on the breeze at night, and walking back to a vehicle while wearing your party dress may cause some discomfort. With a party bus, you'll be able to get picked up from wherever you and your crew are starting from and can be dropped at the front door. Front door pickup and drop off also eliminates the need to find a parking spot – which usually aren't free. Party buses are also temperature controlled, which will make the ride that much more comfortable.
Travel Comfortably and Safely
It's important that all of your friends have a great time, and having a bumpy and uncomfortable taxi ride is not the way to start a great evening. All of our party buses have incredibly comfortable seating arrangements as well as at least one bar area (depending on the model you reserve). We'll be able to take care of as many people as you need, with various bus models that are sure to suit whatever size of group you may have. Additionally, you won't have to worry about the driving at all if you book a bus. Enjoy yourselves with some champagne and a few drinks without risking driving home. Our drivers will drop you right back at your front door if need be.
Book a Shelby Twp Party Bus for Girls Night Out
So call your friends and let them know that it's almost party time. Contact us today to reserve your Shelby Twp party bus limo and we'll be sure to get you exactly what you need.
Call Rochester Limousine: 248.289.6665
Categories:
party bus limos