Book a Detroit Party Bus Limo for Your Bachelor/Bachelorette Party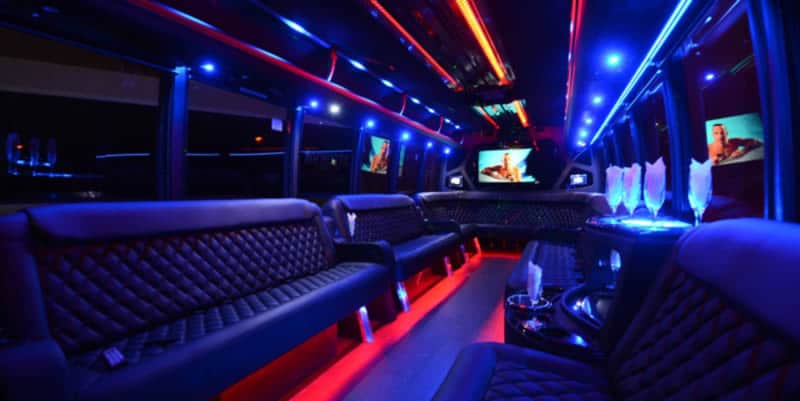 3 Reasons to Book a Party Bus Limo
Your friend's big day is coming up, and you are in charge of throwing their bachelor or bachelorette party. Traditionally, this is the party where all of the bride's or groom's friends get together and really paint the town red. Now that you are in charge of the planning, you get to decide just how the celebrations will go down.
With many fun options to do with the bride or groom-to-be, the subject of transportation shouldn't be taken lightly. Getting from place to place with a group of friends needs to be safe and fun, so here are a few reasons you should consider renting a party bus-style limo for the upcoming bachelor or bachelorette party.
Spacious Vehicles
Some limo service companies aren't equipped to handle the volume of people that you may have in mind for your bachelor or bachelorette party. Those companies may also be ill-equipped for the goings-on that tend to happen during these parties. By choosing a proven Detroit limo service, you are guaranteed to be toted around town in a very roomy vehicle, which will more than accommodate whatever size party you have planned. The party buses are equipped with various spots to rest beverages and trays for ice, as well as fun lighting and music, so the party will have no reason to slow down during the duration of the trip.
Safe Transportation
The number one reason to hire a party bus for your bachelor or bachelorette party is to keep the attendees safe and sound during the party. The last thing anyone wants during a party such as this is someone risking their lives in the name of fun. There will probably be some drinking involved over the course of the evening or day, depending on when you book your limo service. There's no need to have someone driving that has had a beverage or two during the celebrations. Keeping the happy couple alive and able to see their wedding day is a great reason to invest in a Detroit limo service.
Unbeatable Service
Rochester Limousine has been providing Detroit limo service to the area for over 20 years. If you are looking for a company that is dedicated to you and your crew having an unforgettable evening, you have come to the right place. This summer, we helped a young couple out of some trouble they were having with a competitor. They were not very pleased with the service they had received up until that point, which is when they called us. Needless to say, their limo experience with us was flawless for the rest of their day. Chilled champagne and a professional behind the wheel were just some of the positives we provided to make their day extra special.
If you want your bachelor or bachelorette party to go off without a hitch, then you need to entrust this special party to a company that will be able to satisfy all of your needs.
Reserve a Party Bus Limo Today! Call: 248.289.6665
Categories:
party bus limos