Book a Detroit Party Bus for Your Super Bowl Party
Why You Need to Book a Party Bus for Super Bowl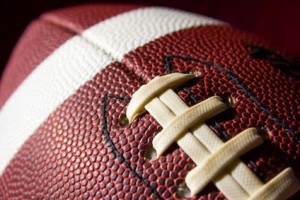 It was a hard fought year, and the NFL season has almost drawn to a close. There is one event that remains to be played. The playoffs were full of surprises, egos, and excitement, but there is only one thing left to decide. Who will take home the Lombardi Trophy this year: the Carolina Panthers or the Denver Broncos?
Grab a few friends together and hire a party bus for your downtown Detroit Super Bowl party. No matter what you have planned downtown, having a limo take you around for the big game would be pretty cool. Here are a few reasons why.
Plenty of TVs
What good is a Super Bowl party bus without TV's to watch the game on? The party buses with Rochester Limousine are equipped with 4 flat screen TV's and an amazing sound system to accompany the game. So no matter what kind of football fan you are: the "coach" who yells at the screen, the friend who loves the commercials, or the guy who can't wait to see Coldplay at half time, you'll be able to really enjoy the experience.
Plenty of Room
Going to a friend's house for a sporting game is usually a great time. Unless there's more people than there are chairs, and you were unlucky enough to get there a little late. This unfortunate event can be completely avoided with a party bus. You and up to 32 passengers can enjoy the game in comfort and style. Stretch out your legs and watch the teams square off.
Safe Travel
Even if you are intending on using the party bus as a means of transportation to whichever bar you're watching the game at, having a safe travel plan is always a great idea. There are far too many accidents on the road these days that involve drunk drivers. When there is football on, there is bound to be some drinking involved. If you are planning on heading out on the town in order to watch the game and drink, then make sure you plan a safe ride home afterwards. The party bus will get you safely to and from your destination.
Plenty of Bar
Super Bowl parties tend to get a little out of control sometimes. Whether you are at a bar or at home, there is always a chance that there is not enough room to put everything or that it's simply too crowded. With a party bus, you will have lots of storage space for your drinks and snacks so that no one gets too cramped. With 4 bars inside, there's very little chance of you or your guests running out of room.
Reserve a Detroit Party Bus Limo for Your Super Bowl Party This Year
If you want to enjoy the Super Bowl in style and comfort, all while cheering on your favorite team, then give Rochester Limousine a call today to book a party bus limo. You'll be glad you did.
Reserve your Super Bowl Party bus online now or call one of our transportation specialists at: 248.289.6665
Categories:
party bus limos