Washington Twp Limo Company Gives Bachelor Party Tips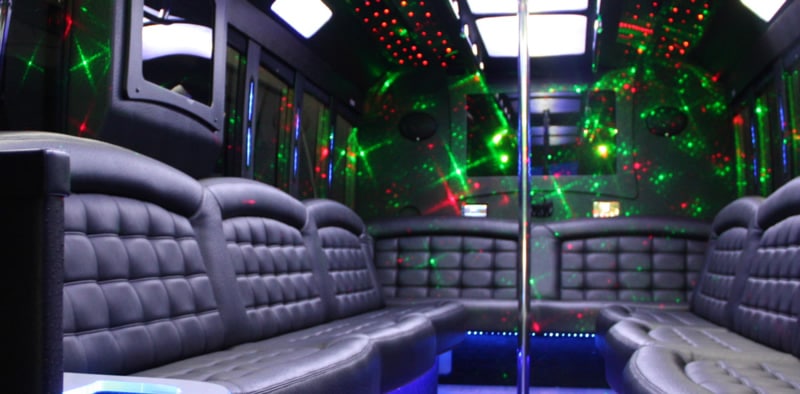 Pre-Bachelor Party Bus Things to Consider
When getting plans together for a bachelor or bachelorette party, it seems like the list can be pretty extensive. From finding a place to go to finalizing the guest list to collecting the money ahead of time, and making sure everything goes according to plan. Planning can be a full time job. If you are in charge of putting the plans together and are looking to get rid of some of the burden, you may be in luck. If you haven't decided on a place to host the bachelor or bachelorette party, your own personal party bus may be just the thing you need. When you have your own party bus rented out for the night, you are flexible to go around town without too much settled beforehand. While you'll have quite a bit of freedom the night of, there are a few things you will need to have figured out before it's time for the big bash. Here are a few of the things you should keep in mind when making your party bus plans for an upcoming bachelor or bachelorette party.
1. The Guest List
This may be one of the first things you want to figure out before moving forward with the party bus booking process. It's important to have a rough idea of how many people you will need to accommodate as it will determine what size party bus you need. If you aren't really sure how many people will be coming, it's better to overestimate than underestimate as you probably don't want to have to end up leaving people at the departure spot.
2. Customize Your Experience
Bachelor and bachelorette party bus rental companies will be happy to work with you to help create a unique experience for you and your group. Whether you want to have some photos taken outside of the bus or have a red carpet rolled out as you enter your favorite club; the party bus driver can make all these happen if you have a plan before the big night. Not only will your driver appreciate some heads up for these special requests but they may even have some great ideas you hadn't thought of!
3. The Perfect Party Playlist
Don't forget that you will be able to have your own music going all night long while on the party bus. Take some time before the big night to make the perfect playlist for you and your group. It's much better to have this done ahead of time so you aren't stuck making a last minute playlist while the bus waits for you in the driveway.
4. Departure and Drop Off Arrangements
While you don't need to have a full itinerary ready for the night ahead of time, your driver will need to know where and when to pick you up in order to get things started. Pick a place that's easy for everyone to get to and has some room for parking!
Contact a Washington Twp Limo Company
Looking for a Washington Twp limo company? Contact Rochester Limousine to learn more about party bus rental for your bachelor party.
Call Rochester Limousine: 248.289.6665
Categories:
Party Bus Rental