The Top 3 Things to Look Forward to with Your Own Wedding Party Bus
The Top 3 Things to Look Forward to with Your Own Wedding Party Bus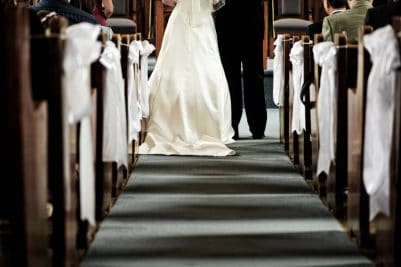 If the time has come to begin planning your dream wedding, you are understandably giddy with excitement. After all, it's not everyday you get to plan a day that's all about you and invite all of your friends and family to witness it! Even with all the excitement you may have, it's hard to ignore the fact that your dream wedding won't be able to come to life without a ton of work on your part. Planning a wedding can take months and is full of ups and downs as you get closer and closer to the big day.
To help make things a little bit easier, it's wise to get some people other than you and your spouse involved in the planning process. Having a "planning committee" made up of friends, family, and professionals can be a great way to talk about your ideas and figure out how to best make them a reality. When picking those you want to be in your "committee," don't forget about your wedding day ride. For those of you who haven't thought too much about your wedding day transportation, here is why you need to get yourself a party bus for the day!
All Day Service
When you book a party bus for your wedding day, you will get just that – a party bus for your wedding day! This means you will have your own bus for the duration of the day from the photography in the morning before the ceremony, to the after party when most people have gone home for the night. With all day service, you will never have to think twice about how you are going to get you and your crew to the next destination!
All the Room You Need
Party buses are extremely spacious and comfortable. When it comes to your wedding day, the last thing you will want to be is cramped for space! By having your own party bus, you will be sure that you and your group will have plenty of room to all stretch out and be comfortable as you make your way from place to place throughout the duration of the day.
A Custom and Classic Experience
 With your own party bus rented out for the day with a professional chauffeur, you will be able to create any type of experience you want. With the ability to bring your favorite drinks and snacks on board with your own wedding day playlist, you can make sure to make the most of your time while you're on the bus. In addition, you will get to enjoy the time spent on the road with your wedding party instead of just waiting to arrive at the next destination!
I Want The Best Metro Detroit Party Bus Service For My Wedding Day!
To learn more about party buses for your wedding day and to reserve yours, get in touch with Rochester Limo today!  We are Metro Detroit's Choice for Wedding Party Bus Service!
Categories:
Party Bus Rental