Reserve a New Baltimore Party Bus for Your Bachelorette Party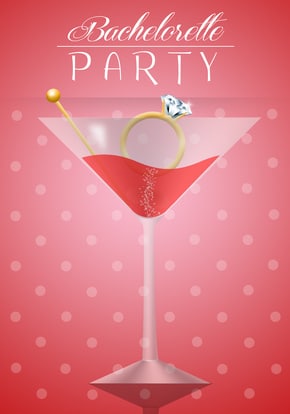 When you're planning an upcoming bachelorette party, it can be hard to decide what would be the perfect place to go for the night. After all, you never know what you and the girls will be feeling for the night and your favorite club could be having an off night when you arrive. Luckily, there is a way to avoid the problems of staying in one place for a special event. When you rent a New Baltimore party bus for the night, you will be able to move around the city as you wish and keep things interesting! If you have yet to consider renting a party bus for your upcoming bachelorette party, here are just a few of the benefits to doing so.
1. Flexibility
You never know what the town will be like on the night of your big bash. With a bachelorette party bus, you won't have to worry about what's going on in the bars because if you don't like it you can just head elsewhere! Not only does this give you and the girls a sense of freedom throughout the night but it also makes things much easier on the planning committee! If you get to the point where no club or bar can fit the mood, you can also just choose to drive around town for a while and take in the sights! No other bachelorette party option can give you that kind of flexibility!
2. An Exclusive Event
When you have your own party bus for the night, you can be sure no unwanted visitors will be lurking around your space for the night. When you rent a table or booth at a club or bar, you never know what kind of attention you could draw! Reserving a New Baltimore party bus guarantees you a private setting for you and the girls to enjoy each other's company and celebrate the wedding to come
3. Your Own Bar Menu and Playlist
With your own party bus, you are in charge of the music and the drink specials! This does require some planning, so make sure to create your perfect playlist before you head out for the night. It may also be a good idea to make it a collaborative effort so everyone has the opportunity to add her favorite song. When it comes to the drinks, you are also in total control. If you know the bride-to-be's favorite drink, you can make sure to have plenty of that before the bus heads out for the night!
4. Money Matters
Renting a party bus is an easy way to split up the bill as you know how much it will cost ahead of time. You will also save tons of money by making your own drinks rather than buying them all from the bar! This can save you and the girls money so you can get an even better wedding gift!
Ready to Book Your New Baltimore Party Bus?
To learn more about the New Baltimore party bus rental and to see all of our luxurious vehicles, visit Rochester Limousine!
Call Rochester Limousine: 248.289.6665
Categories:
party bus limos