3 Reasons to Reserve a Lake Orion Party Bus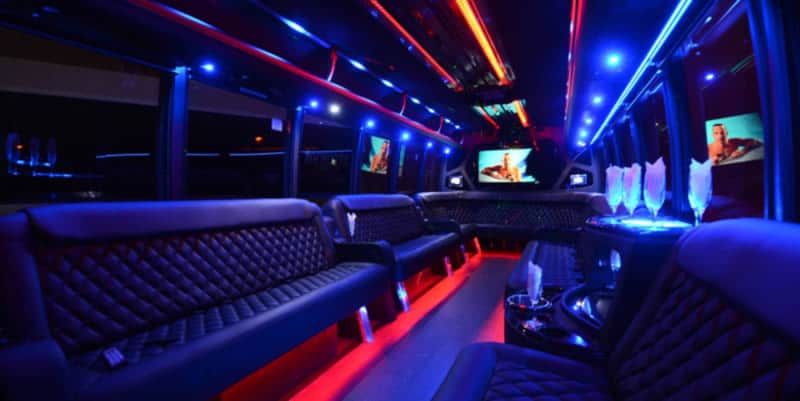 3 Ways a Party Bus Makes Bachelorette Party Planning Easier
When one of your close friends tells you they are getting married, it can be quite an emotional experience. Just because you aren't the one getting married doesn't mean it doesn't affect you at all! Remember who was there for all those late night phone calls when they were unsure or just had a little too much to drink. That's right… you were. So now that the big day is on the horizon, you've been tasked with setting up the pre-party celebration– more commonly known as the bachelorette party. While a bachelorette party can be a ton of fun to plan, it can also be a bit difficult. With so many options and so many people to please, how do you make the right decisions? The good news is that there is a very convenient alternative to the more traditional route of renting out a booth at a club or reserving a party room at a bar. If you haven't considered renting out a chauffeured party bus for your upcoming bachelorette party, here are a few reasons why you should check out this option.
1. Easy to Book and Plan
From the perspective of the party planner, party buses couldn't get any better. In order to make a reservation for a Lake Orion party bus for an upcoming bachelorette party, all you need to know ahead of time is the rough amount of people who will be coming and the time and location of your pick up. Once you know how many people will be there, you can look at the available options for your group size. The details for how the night will go don't need to be decided right when you make your reservation, which can buy you some time in planning!
2. A Flexible Option
Having your own chauffeured party bus for the evening allows you to be very flexible in where you go and how long you'll stay. This can take a lot of the pressure off of the party planner because you'll never know which of your favorite clubs will be having an off night. Once you're out on the town, you can decide if you're sick of the club scene and just want to cruise around in your own club on wheels for the night!
3. Practical Safety
When you hire a professional Metro Detroit party bus to chauffeur you on your girls' night out, you can be sure you'll have a professional driver behind the wheel. While this can make you feel safe when you're on the road, you can also rest assured knowing you won't need to be navigating the roads yourself. If you are looking to go from bar to bar, a party bus is the most effective way to get from place to place with a larger group.
Reserve Your Lake Orion Party Bus with Rochester Limousine
Now that you know a little more about how great a party bus can be for your bachelorette party, get in touch with the best Lake Orion party bus rental  by calling: 248.289.6665
Categories:
party bus limos