Making Plans this Holiday Season? Reserve Chesterfield Limo Service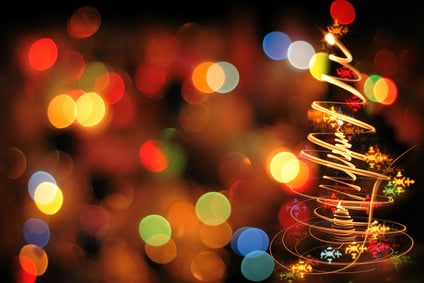 On the off chance you haven't looked at the calendar, noticed all the leaves on the ground that were once on trees, or heard anyone complain about daylight savings time yet, you should know that the holidays are right around the corner. The holiday season is a great time to take time away from work and relax with family and friends. If you have family or friends coming in from out of town or just plan to reunite with some of those you may not get to see as much as you would like to, the time for planning is now.
If you haven't thought about how to entertain your guests, a night out on the town in Detroit can be just the thing to get everyone together and have a great time. The holiday season in Detroit is a great time to catch a play, see a concert, or go to a Red Wings game. With all there is to do in Downtown Detroit, many people hesitate to make the trip downtown because of transportation. Lucky for you, there is a solution! If you need to Chesterfield limo service to take you Downtown for the night, here are a few things you should know.
1. It Couldn't Be Easier
With a Chesterfield party bus and limousine company taking care of your transportation for the night, you can sit back, relax, and enjoy the ride. Then once you get to your destination you can enjoy your event, hop back in the bus or limo, and enjoy the ride some more! In order to move forward with booking a limousine or party bus for the night, all you need to know is the size of your party, pickup time and location, and when and where you want to be picked up! It's that simple. If you want to make a stop or two along the way, just make sure to plan ahead!
2. Safety is a Top Priority
When you have an experienced limousine and party bus rental company as your chauffeur for the night, you can relax knowing you are in good hands. As all the drivers will be properly trained and licensed, it will be easy for you to enjoy yourself and the people you are with! And with a professional driver means no one has to be the DD for the night. You and your loved ones can enjoy adult beverages without having to worry about driving home.
3. It's Completely Customizable
Aside from being able to take you where you want to go when you want to go there, having your own limousine or party bus can be an experience that is truly your own. With some planning, you can have your own custom playlist blasting on the speakers while you enjoy your favorite snacks and drinks. Whatever your vision for your night out is, you can make it a reality with a Chesterfield limousine and party bus rental company!
Are You Ready to Book Chesterfield Limo Service?
When thinking of your holiday plans throughout these next few weeks, make sure to have your transportation handled!  If you need to reserve Chesterfield Limo service contact Rochester Limousine today at: 248.289.6665.
Categories:
Party Bus Rental