Party Bus Ideas for Your Next Business Retreat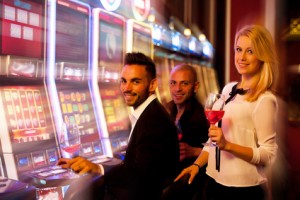 Here are some fun ideas on where to go when you rent Metro Detroit party bus for your corporate retreat:
1. Beach Day
Remember on The Office when Michael Scott took all his employees to the beach? He rented a bus! Now, our party buses are much nicer than that and come with a stock bar, room for walking and dancing, lights, a great sound system, and more. A great idea for a business retreat in the summer is to take your employees to Lake Erie and its surrounding beaches and make a day of it!
2. Snow Weekend
If you would like to also book a place to stay, a great idea during the winter is to take the party bus to a nice ski resort. Everyone will definitely get to know each other better when skiing down a mountain or drinking beers in the snow. Metro Detroit party buses allow a relaxing ride up to the resort, complemented with a wet bar, TVs capable of playing a DVD, comfortable seats, and great window views.
3. Sporting Event
If you and your employees like the Detroit Lions, Tigers, Pistons, or Red Wings, take the party bus to the stadium! We can pick you up at your work and comfortably ride to the sporting event in style. As mentioned before, you will be able to safely drink and have a great time without worrying about who's driving or getting there on time. We will drop you off right next to the park or stadium and pick you up as soon as it's over. You can't get better convenience than that!
4. Motor City Casino
Taking your work team to the casino could be a very interesting experience! At Motor City Casino and Hotel, you can book rooms to stay the night after winning big at the craps table. There are lots of entertainment options within the casino like concerts, bars, restaurants, a spa, and endless games. By taking the party bus to the casino, you can start the night off right!
Whether you are a part of an executive team or just a small company, everyone wants to have a break from work once in a while. Getting to know your fellow employees and employer can benefit the company as a whole. If you rent Metro Detroit Party Bus, you are guaranteed to have a memorable experience. Call Metro Detroit Party Bus or visit our website to book your party bus for your next business retreat!
Categories:
Corporate Event