Ferndale Party Bus Rental for Your Wedding: Things to Consider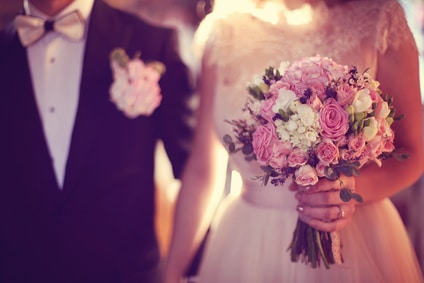 As you know, every single detail is essential in planning a wedding. Venue and date are always on top of the priority list, followed closely by cake and dresses. But simple logistics like means of traveling also require your utmost attention. Whether you want your entourage to ride in style or your guests are visiting from out of the city, a wedding party bus is the trendiest way to reach your destination. Here are a few things to keep in mind when renting a wedding party bus.
Route Choice
What are your travel plans for Ferndale? Are you moving directly from one point to another? Are you planning to make several stops along the way? It's important to consider these things before renting a wedding party bus. Why? Firstly, because it has an effect on such things as fuel consumption and price. Secondly, your driver needs to know the route so they can plan accordingly.
Budget
How much are you prepared to spend on your wedding party bus? Are you on a budget or do you want extravagance? Your price will be different depending on the type of bus you want, your route, and how many guests you have.
Refreshments Offered
Part of the excitement of renting a wedding party bus is starting the fun before you arrive at the venue. Different bus companies have different policies when it comes to refreshments allowed on the bus. And of course, you'll need to plan based on what type of guests you have.
Rules and Regulations
Weddings include a lot of fun. As such, your party bus company will enforce certain rules to ensure that your guests and the driver are safe. You may, for example, not be allowed to consume alcohol on the bus or make too much noise. Whatever the rules are, let your guests know beforehand so they can be prepared.
Time
Some wedding party buses charge according to the number of hours used. They usually have a minimum and maximum number to avoid inconveniencing the next couple.
Total Number of Guests
Some couples prefer to have a small, low key wedding while others want the whole world to know they are getting married. Buses might all be the same size but they can have varying numbers of guests inside them.
Comfort
How much space do you want inside your wedding bus for guests to move around? Remember, the bride will need ample sitting and walking space for her dress. And you may have other items to consider as well.
Making it Fun
What is the most important thing? Having fun! A wedding bus helps makes things fun by allowing all guests to arrive at the wedding together, so they can enjoy every moment of the special day. It's very difficult to allow this if guests have to arrive at the wedding individually. Planning your wedding bus and getting the logistics right make for a more memorable and enjoyable experience for all.
Best Ferndale Party Bus Rental for Your Wedding
At Rochester Limousine, we can help you book the perfect Ferndale party bus for your wedding. Our reservation specialists will work with you to make your wedding experience as best as it an be.
Do you prefer a stretch limousine instead of a party bus? Be sure to check out our wedding limos available in Metro Detroit.
Call us today at: 248.289.6665
Categories:
Party Bus Rental