Need to Rent a Farmington Hills Party Bus for Your Bachelor Party?
Why Your Bachelor Party Needs Its Own Bus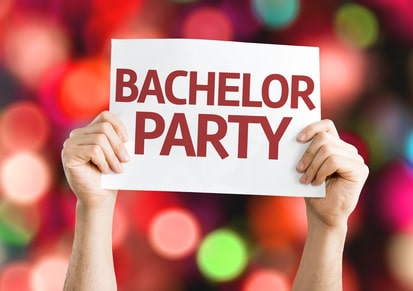 When it comes that time in your friend's life, it's important to be there for him with some supportive words and actions. After all, getting married is a huge step in the direction of adulthood. While you may be a little afraid of not having anyone to watch Monday night football with, there are more important things to worry about now. Before the big day and the "I do's" are said, there needs to be a celebration of epic proportions. That's right – the bachelor party. There are few milestones as notable in a friend's life as their bachelor party. As it may be their last night out with everyone before married life begins, it's important to make sure everything goes as you'd hoped. If you are still trying to figure out just how to send your friend into married life the right way, a party bus rental may be just the right way to do so. Here are a few of the benefits of renting a Farmington Hills party bus for your next bachelor party.
1. Easy to Organize
Party buses are extremely easy to organize. The basics of what you need to know beforehand are as follows:
How many people are coming?
What time do you all want to be picked up?
Where do you want to go?
When do you want to get dropped off?
While these are just the basic questions you'll need to answer before scheduling your party bus for your bachelor party, you'll be off to a great start with that information figured out.
2. Keeping Everyone Together
If you're considering the idea of a Farmington Hills party bus for your bachelor party, you already know you won't want to be in one place for the whole night. While bar hopping is always a good choice, it can be difficult to keep everyone together when going from bar to bar. If you need separate taxis to get from place to place it can be a not-so-sober nightmare to keep organized. With a party bus, you won't have to worry about some of the essential crew getting lost or winding up at the wrong bar. A party bus is a great way to make sure everyone stays together for the duration of the night.
3. An Extraordinary Experience
Aside from the more practical advantages of renting out a party bus for your bachelor party are some of the flashier benefits. By showing up to your favorite clubs in a party bus, you'll be sure to have people wondering who you are. You'll also feel like a star riding in the back of a massive luxury van with the driver awaiting your instructions. As it's your friend's last night out with the guys before the big day, why not make it a little over the top?
Reserve a Farmington Hills Party Bus for Your Bachelor Party
Renting a party bus can be a great way to celebrate the future marriage of a close friend, but an extraordinary party bus company makes it even better. To reserve the best Farmington Hills party bus, contact Rochester Limousine today!
Call Rochester Limousine: 248.289.6665
Categories:
party bus limos