Experience the city of Detroit in Style with Your Own Detroit Party Bus
Experience the city of Detroit in Style with Your Own Detroit Party Bus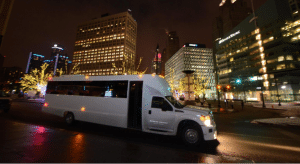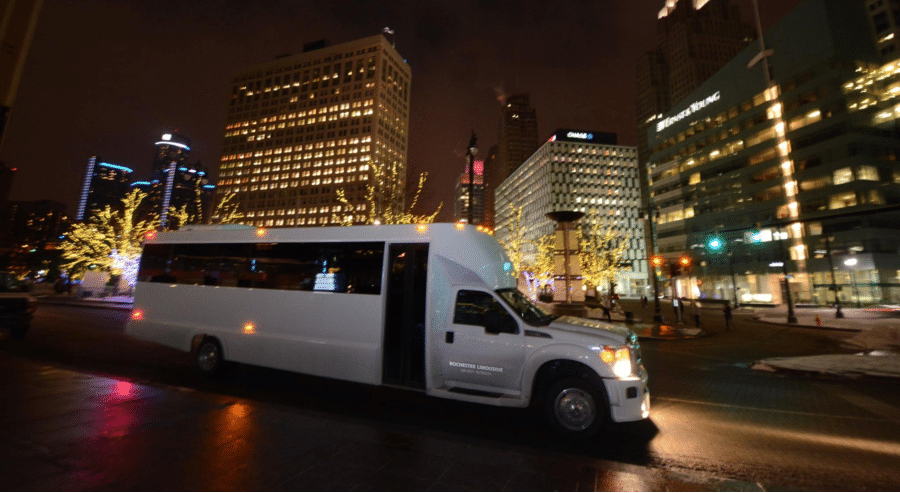 When it's time to unwind from the week, they are plenty of options to choose from. From the local watering hole to seeing the new movie that everyone's been talking about, you'll have no problem finding a way to occupy your time on a Friday night. However, if you want to change things up a bit, there are plenty of options to help you to do that, too. Heading downtown to see the progress in the city of Detroit and experience some of what it has to offer is the best way to do something different while relaxing after a long week of work.
Setting your sights on your night out in the city of Detroit is only the first step to making the plans come to fruition. The next step is figuring out how you'll get into the city to enjoy your night out with friends and family. Here, there are many options to choose from as well, but some are far better than others. While it may seem easy just to call any old car service to come pick you up, it might not be the experience you had hoped for. The best way to ensure a safe and fun ride into the city is to get your own party bus for you and the whole crew! With your own Detroit party bus, you can expect…
A Professional, Courteous Detroit Party Bus Driver

With the commonly available car service companies, you never know who will be coming to your door to take you to your next destination. While you might not meet your party bus chauffeur until the moment he arrives to get you, you can rest assured that they will be properly experienced and licensed to make sure you arrive safe and sound. With the precious cargo that is your friends and family, why leave the safety up to just anyone?
A Tailored Experience
If you want to make your ride downtown a little bit more exciting with some stops along the way or some beverages on the road, you'll be in the right place! Your Detroit party bus company will be happy to work with you to make any special requests happen and help you make sure everything goes as planned. With just any driver, you won't be able to count on having this type of freedom in your transportation plans.
No-Hassle Pick Up
Your professional Detroit party bus rental company will help the process go as smoothly as possible with an easy pick up when the night gets started and when you're ready to head home for the evening. To start things off, make sure you have a clear plan in place for your group in terms of where and when to meet. When you want to wrap things up for the night, just let your driver know where and when to stop, and you'll be on your way home in no time!
Learn more about getting your own Detroit party bus. Contact us for a free quote for a Detroit Party Bus rental for your next weekend out on the town in the city of Detroit today!
Categories:
Party Bus Rental