Book a Clinton Twp Party Bus to Make Your Wedding Even More Memorable
A wedding party bus is one of the best ways to transport your guests. It gets your guests to the wedding on time, and in a fun and exciting way. When reserving a wedding party bus, you want your guests to have a memorable time together.
 7 Ways to Enhance the Fun for You and Your Wedding Guests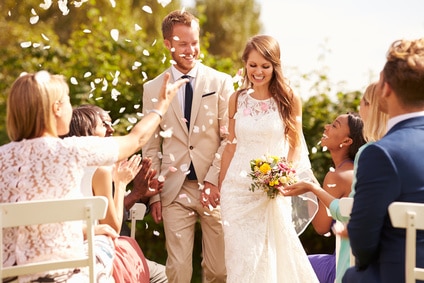 1. Ensure all your close friends and relatives are on the bus
The best way to ensure your guests have a good time on a wedding party bus is to ensure that friends and relatives are placed on the same bus together. This is especially the case if you're reserving more than one wedding party bus. Don't just throw people together randomly, put people together who know each other, and it makes their experience much more joyful.
2. Create an awesome party playlist
Great music always enhances the experience of any event. While most wedding party buses have radios, your guests will enjoy themselves a lot more with a carefully selected playlist. You can create your playlist on a CD or on an iPod. In some cases, you can even hire a DJ to go on the bus, who will choose the music based on what you want, and how the night goes.
3. Organize refreshments for your guests
The wedding party bus is a way of starting the party before it begins. You can organize all kinds of drinks on the bus – both alcoholic and non-alcoholic. If you let your guests enjoy themselves on the bus with some nice refreshments, this will translate into a happy mood when they arrive at your wedding. We only ask that you drink in a responsible manner.
4. Have your after-party in the bus
Why should the fun have to stop after the reception? You can keep the good times rolling by inviting your friends to an after-party on the party bus. You all can hang out on the party bus and keep drinking while it drives you around town, or you can have the driver make a few stops at your favorite bars to keep celebrating your wedding day.
5. Have your bachelor or bachelorette party on the wedding party bus
You can also consider booking the wedding party bus for your bachelorette or bachelor party before the big day arrives. If you rent it for this party and for your wedding, you may be able to receive a discount with the multiple bookings.
6. Kill time before the reception
Many couples choose to schedule their pictures during the time between the ceremony and the reception. This often means that guests have to find something to do before the cocktail hour begins. Rent a party bus to take some guests around town and get a head start on celebrating your big day.
7. Sing, dance and be happy
Of course, the best way to have fun in a wedding party bus is to just "get into it!" This is your big day, and it's what you make of it that counts. So get up and sing. Get up and dance. The great thing about party buses is that they offer plenty of room for you to dance and party as much as you want!
Book Your Clinton Twp Party Bus with Rochester Limousine
At Rochester Limousine, we offer party buses that make the wedding day so much more memorable for both you and your guests. Give us a call today to book your Clinton Twp party bus.
Categories:
Party Bus Rental