Clarkston Limo Service Will Make Your Wedding Day Luxurious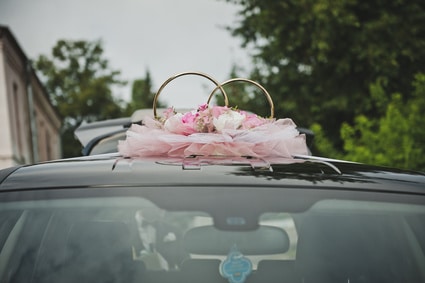 In order to celebrate a big change, you need to have a big party. This is especially true when it comes to the topic of marriage. Weddings have been largely celebrated since the beginning of time. If you have ever been involved in planning one of these grand events, you know how much time and effort goes into making all of the couple's dreams come true on their wedding day. Every detail from the initial wedding invitation to the take home gift for the guests is carefully planned and requires a lot of thought. One part of wedding plans that does not always get the attention it deserves is transportation on the wedding day. While many people settle for their everyday cars or rides from family members to get them to and from their own wedding, everyone knows this is usually not part of the bride and groom's "ideal wedding plans." For those of you who want to make your wedding day transportation something to remember, look no further than your own chauffeured wedding limousine. If you haven't thought of getting your own limo for your wedding day, here are a few of the highlights of doing so.
1. Personalized Service
Clarkston limo service will be able to help you make your wedding experience uniquely your own. With proper planning, you can arrange for photos with the limo or to have your favorite snacks and beverages waiting for you once you get inside. Before the big day, make sure to have your favorite pre-wedding playlist picked out as you will be able to plug in your phone or music player into the limousine. Don't leave your pre-wedding jams up to the radio DJ!
2. Reliable Service
With a professional wedding limousine service in charge of the transportation logistics for the day, you won't have to worry about any of the details. Just tell them where you need to be and when you need to be there, and they can take it from there. With all the construction constantly happening on the roads of Metro Detroit, you can trust they will be up to date on recent road conditions and will get you to the wedding venue safely and on time.
3. A Memorable Experience
When you think of the occasion for which you rented a limousine, they are probably quite easy to remember. For most people, there are relatively few and they were some of life's best moments. If that is the case for you, why wouldn't you want to add your own wedding to this list of life experiences that can be enhanced by limousine transportation?
Reserve Clarkston Limo Service for Your Wedding
Now that you know a few of the reasons why Clarkston limo service can make your wedding even more amazing, it's time to take the next step. Get in touch with Rochester Limousine to see available vehicles and learn more about our wedding limo service.
Categories:
Limo Rental