Celebrate New Year's Eve with a Birmingham Limo Bus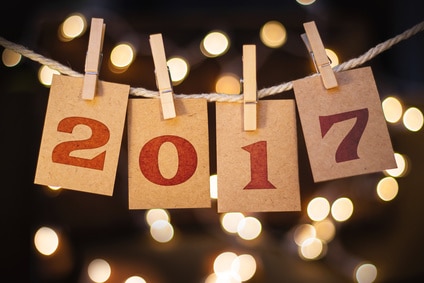 It's getting close to the time to say goodbye to 2016 and hello to 2017. Here in the Metro Detroit area, there are tons of great options you can choose from to spend your New Year's Eve and get the New Year off to a great start. Heading downtown to ring in the new year sounds as good as it's ever been. If you are looking for somewhere to spend the evening, the Fillmore Theatre will be hosting Resolution Ball beginning at 9pm on New Year's Eve. The attire for the evening is black tie optional, so expect to see people dressed in style. Aside from finding a great party to ring in the New Year, you'll need a stylish and practical way to get downtown for the night. Renting out your own party bus for the evening is a great way to make sure you have a safe, reliable ride while being able to get the party started before you make it through the doors of the Fillmore. If you haven't considered reserving a Birmingham limo bus for New Year's Eve just yet, here are a few reasons it makes perfect sense.
1. Reliability
With a Birmingham limo bus rented out for the evening, you wont have to worry about how you'll be getting downtown or back from the party once you're ready to head home. Your professional party bus chauffeur will be waiting for you in your driveway at your desired location and time ready to get you and your group downtown safely. When the ball has dropped and it's time to go home, you can expect to find your party bus waiting for you outside in a nearby, safe location. Having your own party bus for the night is the only way to ensure your ride will be ready to go when you are, aside from having someone miss out on all the fun as the designated driver.
2. A Bus Fit for a Party
When you board your bus for the first time before you head down to the city for the night, you'll be greeted by lights, TVs, and maybe even a pole to show off those dance moves you've been practicing. In an environment like this, you'll be ready to get the party started as soon as you get on board. Make sure to bring your favorite drinks and make a playlist ahead of time!
3. Room for the Whole Group
Party buses come in all different sizes so there is sure to be a package that can fit your whole group. A great thing about having a Birmingham limo bus just for your group is that it guarantees you'll be able to spend some quality time together before the party really gets started. Everyone is sure to have plenty of room as well because party buses are made for just that – partying!
Get on Board a Birmingham Limo Bus for New Year's Eve
As you can see, a Birmingham limo bus is a great way to get downtown safely on New Year's Eve. To learn more and make your reservation, contact Rochester Limousine.
Call Rochester Limousine: 248.289.6665
Categories:
Party Bus Rental