Book Your Auburn Hills Bachelor and Bachelorette Party Bus Today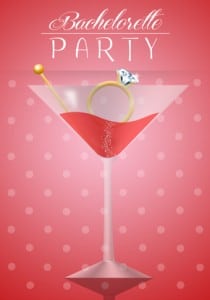 It's wedding season in Detroit, and many happy couples will be tying the knot in the coming weeks and months. Before they swear their love to each other, one last big party is in order. So with every wedding season comes Auburn Hills bachelor and bachelorette party season! These parties are great ways for the bride and groom to let off steam with their closest friends before the big day. If you're in charge of planning the event, you will need to make it a huge affair. So why not invest in a huge Auburn Hills party bus to take everyone around town?
Renting a party bus is a must for Auburn Hills Bachelor and Bachelorette parties and here are a few reasons why.
Safety
Firstly, you probably don't want your friends to be taking driving matters into their own hands on an Auburn Hills bachelor and bachelorette party night. There is usually drinking involved, and if there is a way to keep everyone safe you should take the available precautions. By hiring a party bus to handle the driving, you are avoiding any dangerous decisions involving cars that could make people wind up with DUIs or much worse. You focus on the partying, and we'll focus on the driving.
Party in Style
When it comes to Auburn Hills bachelor and bachelorette parties, the more extravagant the better. Both the bride and the groom will be wearing very silly things most likely, so why not pull up to bars and clubs in the classiest vehicle available? With a party bus, you are able to cruise around town in a huge vehicle with blacked out windows, keeping the people off the street from knowing exactly what's going on inside. If you are having a rowdy bachelor and bachelorette party, those people on the street will know soon enough what's going on inside the bus.
Lots of Features
By choosing a party bus for Auburn Hills bachelor and bachelorette parties, you are getting a lot of different options in terms of bus size and features. No matter the size of the party, there will be ample room to move around the cabin. Each bus comes with 2 to 4 bars complete with glassware so you'll be able to keep the party going for the entire trip. There is a sound system in each, and our buses have TV options as well. Neon lighting can be found in each bus, and a pole can be found on the larger models. The pole is just in case you acquire an extra passenger during the trip, as bachelor and bachelorette parties tend to do.
Wedding season and Auburn Hills bachelor and bachelorette party season go hand in hand, so make your party go off without a hitch by hiring a party bus. Call Rochester Limousine, LLC and we'll work with you to find the perfect package to suit your bachelor and bachelorette party's needs.
Categories:
Party Bus Rental